January is good for three things – beaches, BBQ'ing, and launching your NZSBK Championship.
M1 Motorsport arrived at Timaru Motorsport Park planning on doing more of the latter. After the bittersweet weekend at Ruapuna the team was motivated to further our overall position.
Alastair and Moggy wasted no time getting up to speed on Fridays practice. Eager to get the setup fine-tuned, the boys set to work and before the day was done Al was setting new personal best lap times in the low 1.04's.
"I'm happy with what we achieved today and we've started the weekend with good speed. I'll keep pushing and the information gathered will be useful for qualifying" Comments Al
Qualifying Saturday morning was almost faultless with the BMW again starting from a familiar front row in P2. The weekend's first 10 lap sprint race got underway and the teams hard work paid off, a thrilling battle seeing the Valvoline BMW finishing second only 0.2 of a second behind first place.
The team arrived at the track on Sunday full of enthusiasm, but motorsport can be a cruel game. In the morning warm up session we watched in a puff of smoke the teams No.1 bike retire itself from the days racing. With only a short amount of time available, we transferred as much of the setup as possible to the No.2 bike.
Team owner Moggy was quick to remind the team with a grin "well that was lucky wasn't it…? Could have easily happened in the first lap of the race and we then would have got no points"
Al rode two brilliant races to finish P7 and P6 collecting valuable points that lead us to a third overall result for the weekend. With a field this competitive, that's no easy task. We also managed to track down a mysterious handling characteristic on the No.2 bike, but not until after the last race – of course.
As a team, we've endured our share of challenges these last two rounds. The good news is we still sit fourth overall, and more importantly, the outright speed displayed in qualifying is proof that the best is yet to come in 2018. There's no doubt that without mistakes and a little bit of luck we can further our overall position – The BMW with the Bridgestones is ready to charge.
We would like to acknowledge each one of our sponsors for their support and confidence in our work, with their contributions and commitment this is all possible. Please support our sponsors.
– Team M1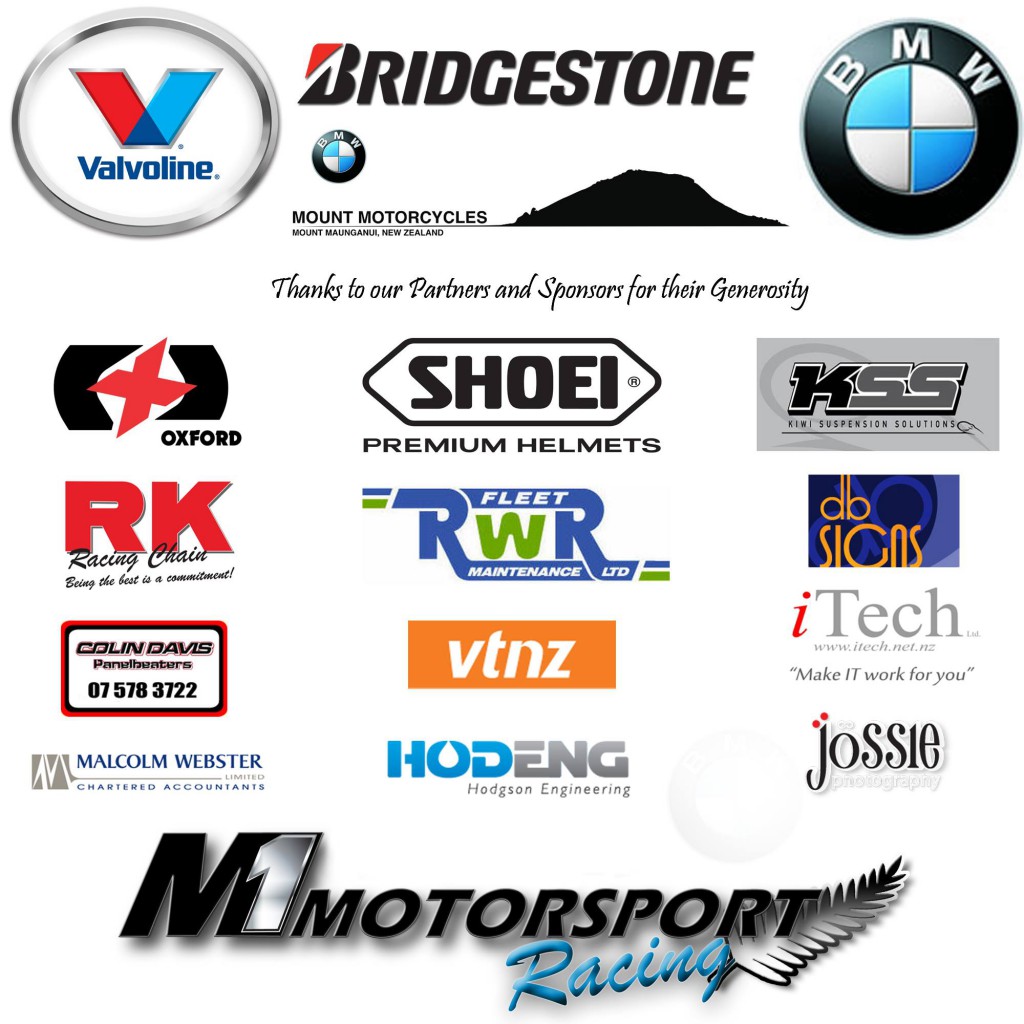 Comments
comments