As most of you will know, M1 Motorsports hasn't had the dream series we would have hoped so far. That's not to say we haven't had our share of highs, we have. But it's been hard going accumulating points in the last few races and the team was excited to head to Motofest at Hampton Downs for round 3 to turn it all around.
It was the first time the NZSBK series had raced the longer 3.8km International Circuit at Hampton Downs so Fridays test day was critical. The team needed to quickly get the bike up to speed and handle the rather bumpy new section. Al was determined to push and with team coming up with the right solutions a platform was soon found and seconds continued to fall off the lap times throughout the day.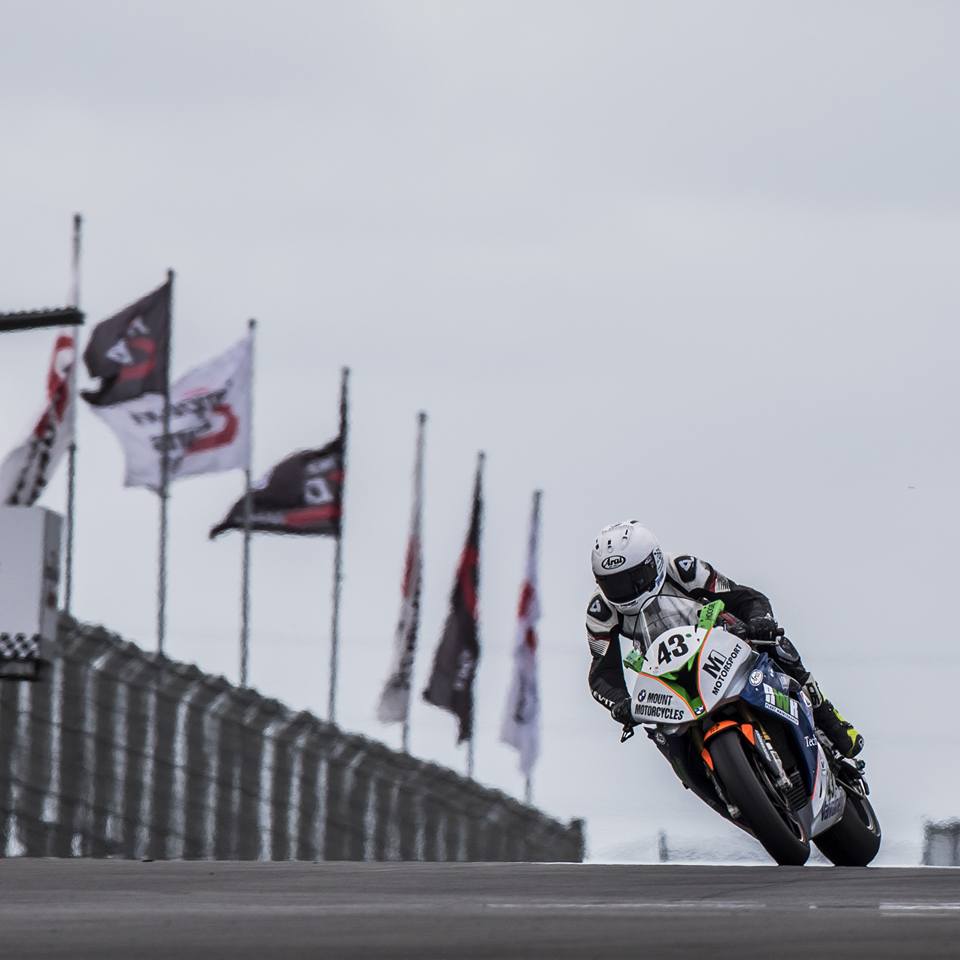 Saturday mornings qualifying demonstrated just how close the top of the NZSBK field is. The top 8 bikes were separated only by few hundredths of second. Al strung together a great lap and popped up in pole with only 3 minutes to go. The excitement was short lived however as we were pushed back to 6th right in the closing minutes. Obviously it was disappointing but we took confidence knowing we were only .557 second off pole.
Race 1 showed the resilience and determination of the entire M1crew. The number of bikes capable to run at the front this season has been impressive all year but with names like Robbie Bugden and Damon Rees joining the field for round 3, to start in P6 and in a short 10 lap race finish 4th was something the team was extremely proud of.
Race 2 saw the BMW storm up to the pointy end fighting for third.  Al did a great job to get up in behind Sloan and was looking for a pass. Increasing pressure came from behind. Robbie Bugden was now right on Al's tail, it became a balance of defending while waiting for a chance to move forward. Unfortunately misfortune struck in the final laps with Al losing the front end at the hairpin and taking the full impact of Robbie's front tire in his back. Both riders crashed out and were both ok however Alastair was taken hospital for scans and despite some internal bleeding and serious bruising was given the all clear later that night. That kids, is why you should invest in a good back protector!
Unfortunately as we were missing our rider we had to accept a DNF for the final race of the day.
Al discusses the weekend  "I'm happy with the pace we've shown, it's disappointing crashing out but you've got to learn from it, put it behind you and continue pushing"
The chance to do it all again and make amends is only around the corner. Taupo will be the final round of the year and like always you can expect maximum effort from M1Motorsport and a big push to finish the year on a high.
We would like to acknowledge each one of our sponsors for their support and confidence in our work, with their contributions and commitment this is all possible. Please support our sponsors.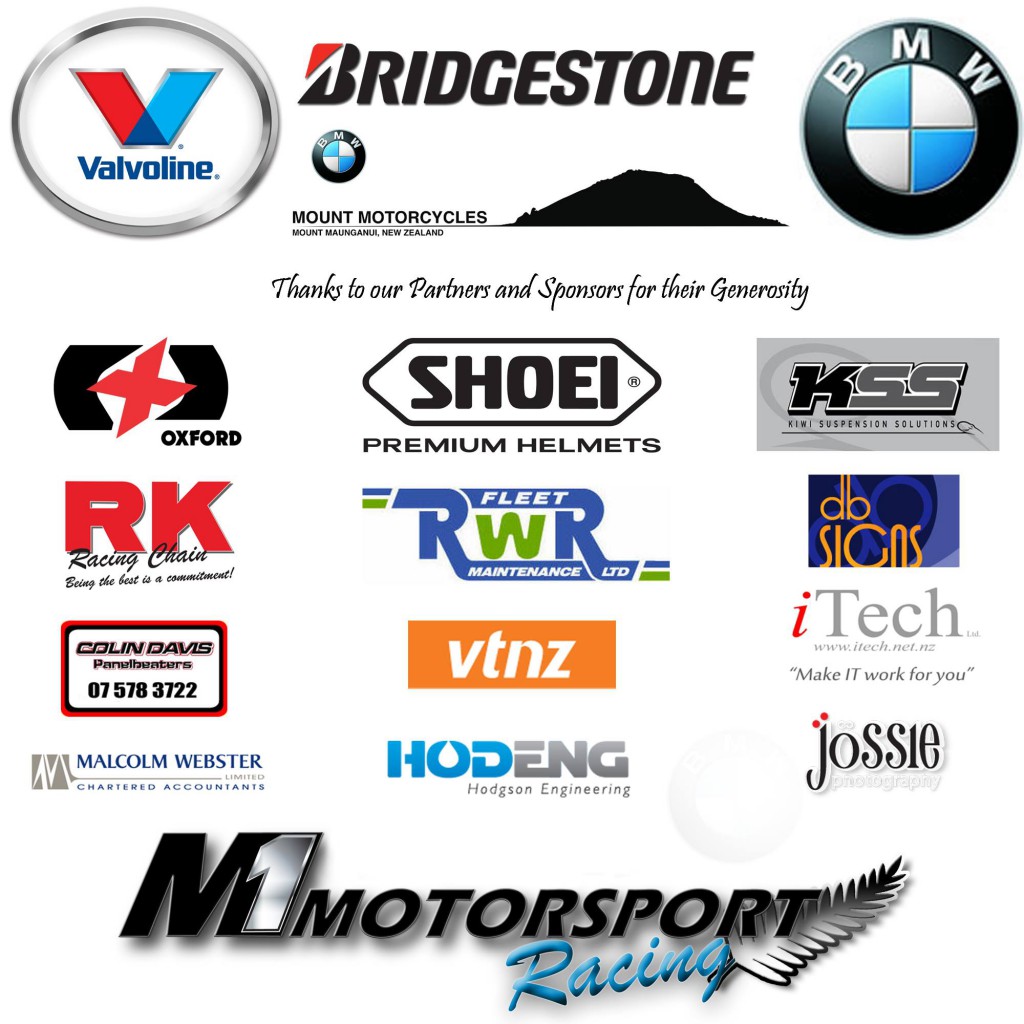 Comments
comments